COMPANY | PROFILE
Ceramiche Ragno S.p.A. (founded in 1950) and Marazzi Ceramiche S.p.A. (founded in 1935) are the two oldest continuously running Italian ceramic tile manufacturers. Many of today's most popular styles and production technologies have been pioneered and perfected by these two companies, who also had a major role in creating tile as a floor and wall-covering material first in Italy, then in Europe and the rest of the world.
Since 1984, Ragno is a part of the Marazzi Group, the world's largest ceramic tile manufacturer with subsidiaries and production plants in Italy, Spain, France, Russia, and the U.S.A. In order to be as close as possible to the American market, which has been targeted as our main area of investment and expansion, the Marazzi group purchased in 1998 the Monarch Ceramic Tile Company, with production plants and warehouses in Florence, Alabama. In the following years those plants have been reconverted into possibly the most technologically advanced porcelain tile production plant in the U.S., fitted with state-of-the-art machines from Italy and staffed with Italian technicians and production managers. Since the spring of 2001 these facilities house the headquarters, customer service office and production plant of Ragno USA, Inc., the American sister company of Ceramiche Ragno S.p.A. In addition to our locally made items we also stock in Florence a selected range of tiles made in Italy by Ceramiche Ragno S.p.A. all aggressively priced and ready to be shipped on the same truck with our Made in the USA tiles.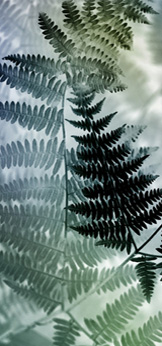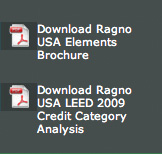 Sustainability
Ragno recognizes that the continued success of our company relies on the well-being of our employees, our communities and the environment. We are committed to pursuing sustainable solutions to modern business challenges that support and regenerate these key elements.

As a part of the Marazzi Group, the concept of quality naturally extends to include both social and environmental factors. Ragno USA believes that these socially significant goals must also be pursued along with objectives related to the quality of its products and services.

Ragno USA understands that to maintain its role as a leader and educator in the tile industry, a solid commitment to create a corporate sustainability plan is not just important, but necessary. A commitment to sustainability starts at the stakeholder level, and carries through to employees, with engagement on every level.

While marketing channels in every industry are saturated with environmental claims that are truly questionable, we believe it is important to be recognized as a company that contributes recognizable and quantifiable steps towards sustainable action.

Consumer awareness has taken on a new level of sophistication, and sustainable design professionals' expectations are reaching new levels. Credible claims can only be made as a result of significant organization-wide commitments to sustainable leadership.

To demonstrate our commitment, Ragno USA has engaged with a third-party consulting firm for Stage 1 Corporate Sustainability Implementation.