Granite and Solid Surfaces - Standard Features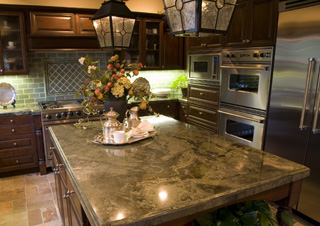 STANDARD FEATURES
Backsplashes included in square footage
One faucet hole and one under-mount sink opening included in every kitchen or vanity top
Basic edge profiles included; full waterfall, ¼" bevel, ½" bevel, eased flat polished, ¼" round and ½" round
Installation will be included unless otherwise noted
Sink mounting for under-mount sinks is included
3cm Slab Stock
Penetrating Sealer applied at time of installation
EXTRA ITEMS
Additional faucet, sink, and accessory holes
Kitchen stainless steel sink grates
Existing countertop tear out and disposal
Ogee Edge, Full Bullnose, Laminated Edge, and ornate edge profiles such as Cove and Chiseled
Click image to enlarge.
GENERAL DISCLAIMER
Granite countertops are a natural product of nature. Variations in color, grain pattern, and texture are inherent and considered desirable. Fissures, dry seams, and surface pits along with mineral, crystal, and quartz deposits are common and are not considered defects. These natural variations will not affect the integrity of the installation over time. All slabs must be inspected with your salesperson or project manager prior to installation. Claims related to variation will not be accepted after fabrication. We serve Southeast Michigan, Macomb, Oakland County, Wayne County, Utica, Shelby Township, Detroit Area, Detroit, Rochester, Troy, Sterling Heights, Lapeer, St Clair, Chesterfield, Grosse Pointe, Clinton Township, Washington Township
WARRANTY
Tile & Stone Works will warranty our granite and solid surface work from defects in manufacturing and/or installation for a period of twenty (20) years from the original date of installation. Tile & Stone Works will repair or replace without charge the countertop if it fails due to any defect in manufacturing or installation.
Tile & Stone Works' warranty does not cover countertops installed outdoors. Also not covered are problems related to plumbing fixtures that have been removed or replaced since their original installation or countertop damage caused by physical or chemical abuse, improper maintenance, structural settlement, earthquakes, tornados, fires, floods, or other acts of God.
Claims related to the natural characteristics of the stone, including (without limitation) color and grain variations, water lines, surface marks, crystal pits, and fissures are not accepted. Shade variation, granular voids, fissures, and other naturally occurring irregularities are inherent in all natural stone products.
FINISH
Granite slabs are installed with an overall highly polished surface. Natural surface imperfections and irregularities are common and not considered defects.
STAINING AND SEALING
Granite slabs rarely stain when properly sealed and maintained. Most stains can be removed with a poultice. All slabs are sealed prior to installation and final delivery. Most slabs are sealed at the quarry with an aggressive high quality penetrating epoxy resin. Miracle Sealants Porous Plus 511 can be used for extended maintenance.
CLEANING
Proper cleaning techniques include warm water and a dry towel. Windex Stone Cleaner or Miracle Sealants Counter Kleen. Some cleaning solvents can etch the polished surface of natural stone. Care should be taken when testing new cleaning products. Specialized stone cleaners of various brands are also available.
CHIPS, SCRATCHING, AND HEAT
Granite countertops are extremely hard surfaces and very resistant to chipping, scratching, and heat. Scratches can buffed out and chips can be filled with colored or clear epoxy resin without compromising aesthetics or structural integrity. Granite tops are very unlikely to born or scorch with hot cooking utensils. It is recommended to use hot pads for pots and pans.
CUT-OUTS
Sink and cook top cut-outs are not part of the usable waste and not provided to the customer
Bar Sinks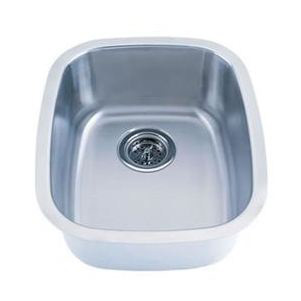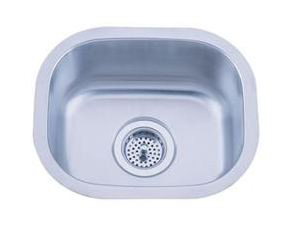 Kitchen Sinks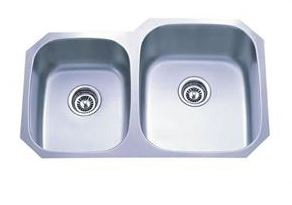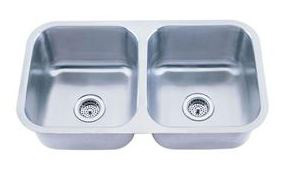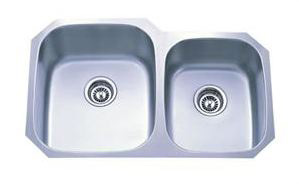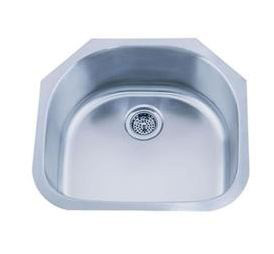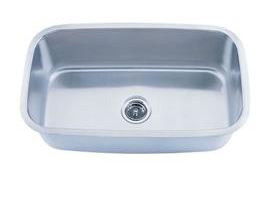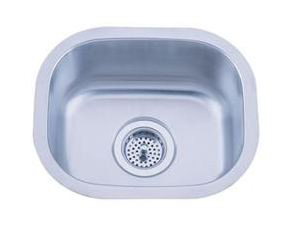 Vanity Sinks